What Is a Damp Proofing Survey?
Orchard Preservations can offer you a damp proofing survey for your property to identify any issues that may be present. Whether you are looking to sell your home, moving into a new place, or just have queries about your current residence, these tests are useful to carry out. They help put your mind at rest as to any issues you could be missing and save you money in the future. If you're interested in finding out more about these, you can call us today on 01395 233436 and we'll be happy to help.
What Is Involved In a Damp Survey?
In a damp proofing survey, both internal and external parts of your home are examined closely to look for signs of trouble. Internal checks include the walls, plaster, and paint. We check this for bubbling or lifting, and even a musty smell which is more common than people think. Windows are checked for an unusual amount or excessive condensation. Timber and skirting boards are checked for rot, stained or unusual coloured wood, and dry patches. Wooden staircases, doors, and beams are checked for the same, as well as the area around it. We occasionally may need to lift your carpets too to get a better analysis of your property.
The external checks include full coverage of the roof area such as the tiles and chimney stack, as well as ensuring the area as a whole is showing no warning signs. The buildings rainwater drainage is checked, as is the area surrounding it to see if there are any discoloured patches on the walls or other signs like the usual musty smell. The woodwork outside your home is also checked as this is more susceptible to problems arising as it's in the changing elements all the time.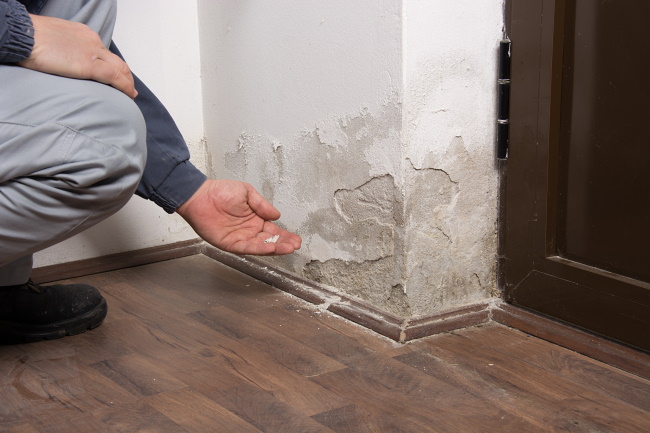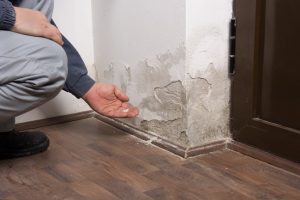 How Long Does The Survey Take?
On average, a damp proofing survey can take anywhere between 3 to 4 hours. This can of course change depending on the size of the property that is being reviewed, and the number of issues which are found. A smaller building with little to no issues is likely to be on the quicker side of being reviewed, whereas somewhere which has more signs of damp and has a lot more rooms to examine could take longer.
We at Orchard Preservations will be able to suggest ways in which we can tackle problem areas. You can find out more about these over on our damp proofing page, or you can contact us and our team will help in any way they can. Our services offer complete support after any work we do for you. We also let you know of ways you can avoid recurring issues in the future.
Find Out More About Our Damp Proofing Survey Today
To find out more about our damp proofing survey today by contacting our team at Orchard Preservations! We offer a range of services to keep your home running how it should be and to prevent any problems for the future. Contact us today and we'll be able to answer any queries and worries you may have regarding your home.